Sonia Richards BSc(Hons), MSc, FIBMS, MCThA
Integrated Therapist, Master Practitioner & International Trainer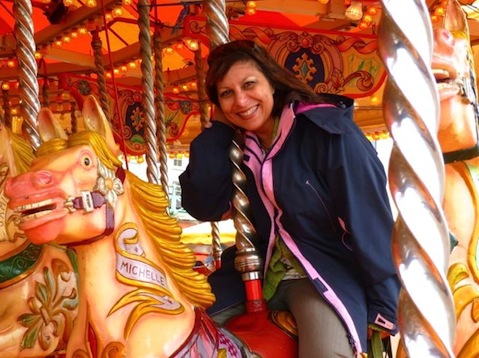 Before becoming and Integrated Therapist I worked for over 25 years as Biomedical Scientist. This involved research and Diagnostic Pathology in several fields including Breast Screening and Cervical Screening, General Pathology plus work in Genetics. during this time I obtained two degrees, as BSc First Class Honours and an MSc with Distinction in Biomedical Sciences. I also won two highest achievement awards from the Institute of Biomedical Sciences and GlaxoSmithKline.
Research during my first degree brought me into contact with non-pharmaceutical methods of pain relief, amongst which where Hypnotherapy and Aromatherapy. I decided to try both to experience the effects for myself. This changed my understanding of the conventional medical model and I was able to find research and evidence demonstrating the success of such therapies. The following statement suddenly made perfect sense:
"Where the mind goes, the body follows"
Years of study and training followed to help me gain the skills to help others to make the discovery that our physical and emotional health can be boosted in non-chemically invasive ways. These techniques can complement allopathic medicine and in some cases, where there is no life threatening illness, be enough to help a person find relief or enable them to change negative patterns and annoying habits.
As an Integrated Therapist I work holistically with clients as each individual has their own specific requirements. My mix of qualifications, skills and experience, enables me to be completely flexible in my approach, helping others find the solutions they need to live happier lives. I ensure that I regularly update my skill base with Continuous Professional Development so that I can offer the most up to date and effective techniques in my fields of study.
As a lecturer and trainer I have worked with Doctors, Nurses, Midwives, other Health Professionals and Therapists both in the UK and internationally. For information on the training events that I offer please go to the News button on this site.